Redefining Goods Movement
Across the United States, more than 70% of all goods used in our daily lives—from food to manufactured products—are transported to our stores and homes by trucks. As the nation's demand for goods continues to reach record levels, our cities are facing an increase in congestion, noise, and air pollution. The Volvo LIGHTS project in Southern California played an important role in transforming goods movement, as it provided a blueprint to successfully introduce zero-emission battery electric trucks and equipment into the market at scale.  Download the Volvo LIGHTS Lessons Learned Guidebook to learn about the key insights gained during the three-year project.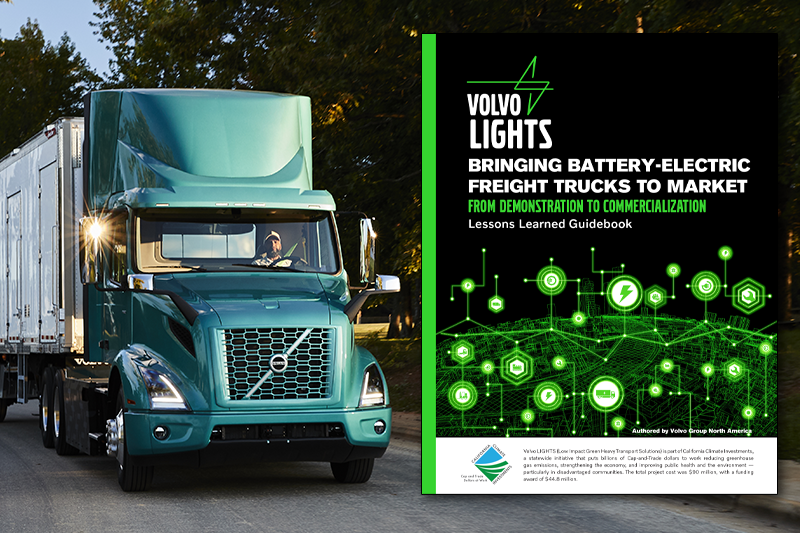 Resource
Volvo LIGHTS Lessons Learned Guidebook Highlights Key Learnings from Three-Year Fleet Electrification Project
By coming together to identify problems and solutions, and tackling it together, we were able to overcome any hurdles along the way.

Patricia Kwon

South Coast Air Quality Management District
Project Partners
Volvo LIGHTS is an extraordinary union of public and private stakeholders that have the expertise, capital, and commitment to propel battery electric freight movement beyond the 'demonstration' phase into a widespread reality.