Battery Electric Vehicle Technology
Unlike the diesel fueled trucks we are used to seeing on the roads, battery-electric trucks rely solely on batteries charged with electricity to power the vehicle. As a result, battery-electric trucks are significantly quieter and emit zero-tailpipe emissions, which helps cities achieve cleaner and healthier air quality while protecting the climate. For fleet operators, battery-electric trucks also provide an exciting opportunity to reduce fueling and maintenance costs, while meeting their sustainability goals.
Volvo Trucks became one of the first major truck manufacturers to commercialize battery-electric trucks in North America, with the introduction of its Volvo VNR Electric model in December 2020. The Volvo VNR Electric was designed as a sustainable transportation solution for fleet operators supporting local and regional distribution, pickup and delivery, and food and beverage distribution.
As part of the Volvo LIGHTS project, Volvo Trucks worked with its dealer partner, TEC Equipment, to deliver Volvo VNR Electric trucks to fleets in the region and collect real-world operating data and customer feedback. The fleet participants, which represented diverse business sectors, included NFI Industries, Dependable Highway Express, Albertsons, Penske Truck Leasing, Medline, SAIA, Quality Custom Distribution (QCD), 10 Roads Express, Southern California Edison (SCE), and others.
In January 2022, Volvo announced production of an enhanced VNR Electric model, including new vehicle configurations, an operating range of up to 275 miles, and the ability to achieve an 80% charge in 90 minutes for the six-battery package and 60 minutes for the four-battery version.
To learn more about the Volvo VNR Electric, visit Volvo Trucks' website.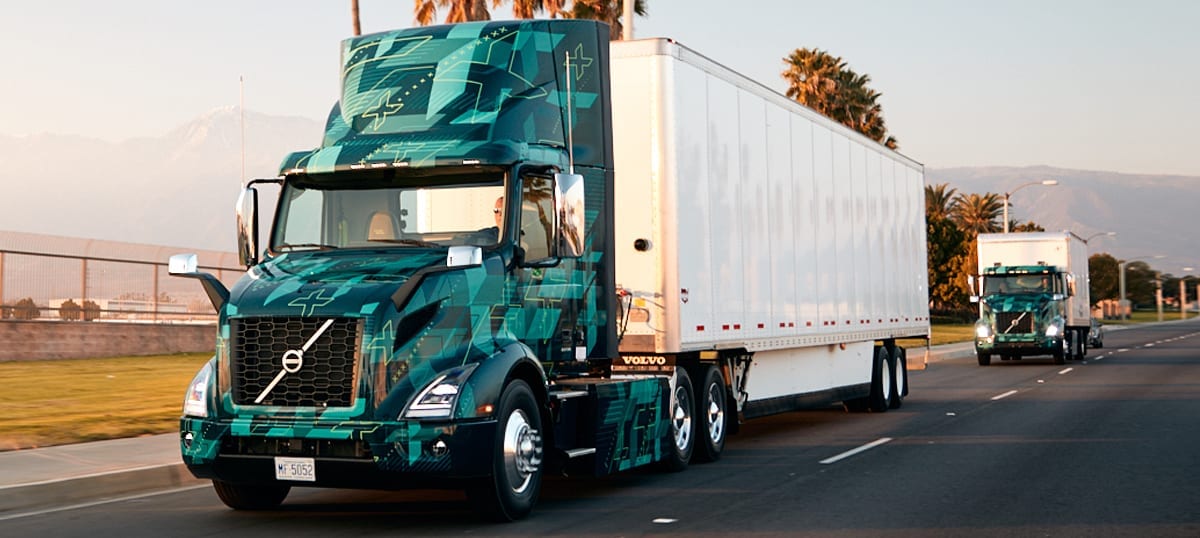 Volvo LIGHTS Technology Innovations Include:
Self-learning driveline control algorithms that optimize energy usage and range (e.g., predictive braking)
Web-based tools to improve vehicle uptime and maximize range (e.g., remote diagnostics, geofencing, eco-routing)
New lithium ion battery chemistries that increase energy density by >20% and prevent premature degradation to reduce cost
Multiple truck configurations with all-electric ranges of up to 250 miles
Related News & Resources
Smart chargers will use Greenlots cloud software to integrate with Volvo's truck telematics to balance the needs of the vehicle, facility and utility grid.

Jeff Tolnar

Greenlots