News & Media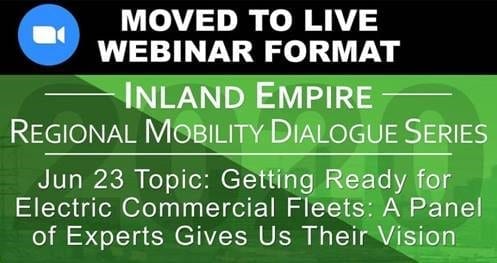 Resource
6/23 Online Event: Getting Ready for Electric Commercial Fleets
Join the Volvo LIGHTS project team for the 2020 Inland Empire Regional Mobility Dialogue Series, taking place online on June 23 from 8:00 a.m. to 10:00 a.m. PT. This year's virtual event, "Getting Ready for Electric Commercial Fleets," will spotlight the Volvo LIGHTS project and its holistic approach to the entire electromobility ecosystem.
The Volvo LIGHTS project will deploy a mix of public and private electric fleet vehicle chargers, including one of the nation's first publicly accessible fast charging truck stations. Join panelists for a deep dive into the practicalities and challenges in realizing these charging solutions innovations for Volvo LIGHTS and beyond.
Panelists include:
Aravind Kailas, Advanced Technology Policy Director, Volvo Group
Rob Crandall, Senior Project Manager, Greenlots
Ruth Liddell, Electric Vehicle Infrastructure Project Manager, ABB
Kim Okafor, Zero Emission Solutions Manager, Trillium
The event is hosted by the Leonard Transportation Center at California State University San Bernardino. Registration is complimentary. To learn more and register, visit https://bit.ly/RMDS-Jun23.