News & Media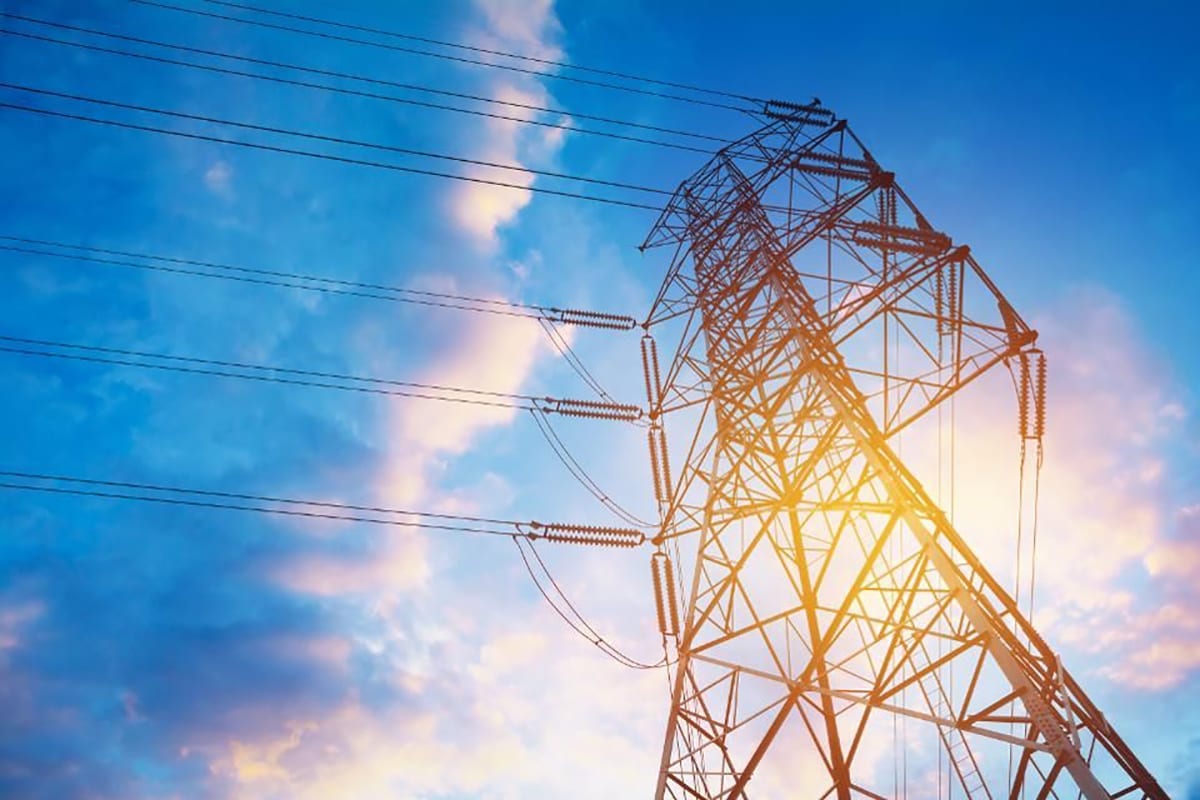 Resource
Balancing the Intersection of Transportation and the Utility Grid
Electric utilities are responsible for supplying consumers with reliable energy on a constant basis. To do this, they work hard to match energy supply with expected demand. With demand growing from electric vehicles—particularly in the medium- and heavy-duty vehicle sector—utilities will be increasingly challenged to safely distribute higher levels of reliable and cost-effective power. Upgrading power lines to a facility may be one tactic, but can be costly and have drawn out installation timelines.
In Southern California, Greenlots is participating in the innovative Volvo LIGHTS project, working to demonstrate how both fleet facilities and utilities can effectively prepare for commercial vehicle electrification—both from a cost and timing perspective.
EVs Present a Growing Energy Challenge
According to BloombergNEF's New Energy Outlook 2019, as battery prices decrease and new EV models are offered by manufacturers at progressively lower prices, 508 million electric vehicles (EVs) are expected to hit the road by 2040, with a large portion of that representing electric fleet vehicles. The growing number of EVs will in turn add more than 2,000TWh of new electricity demand globally.
We are now facing a new intersection between transportation, buildings, and electric utilities.
This increase in vehicle electrification is transpiring at the same time as utilities are increasingly adding renewable energy sources into their electricity generation mix and utility load profiles. The significant increase in electricity needed to charge a growing number of EVs, particularly at peak times, presents a challenge for utilities, which are tasked with ensuring that local distribution networks are sufficient and stable enough to meet demand at any time. When more power is needed than the grid can handle at a certain time, the grid becomes stressed and at risk of damage or default to a power outage.
The Complexity of MD and HD Fleet Vehicle Charging
Maximizing vehicle up-time is central to most medium- and heavy-duty fleet business models, which have little room for additional costs, unused space, or wasted time. Transitioning to EVs means trading diesel's 10 to 15 minute refueling period for the one to 8 hour (or more) fueling period that today's batteries require. To successfully introduce BEVs, fleet managers must determine whether their fleet is best served by a faster charging speed that draws large amounts of power at a higher-than-average price, or if a slower charge that draws smaller volumes of lower-priced power is a more strategic fit. Related considerations include the number of vehicles that must be charged simultaneously, how much space a fleet's depot has for EV charging equipment, and driver interaction with EV charging equipment. Knowledge of a facility's electrical infrastructure is also important to defining a charging program, as it determines how much power can be procured for EV charging at any given time. In some cases, and particularly if EV fleet expansion is planned, electrical equipment upgrades are recommended or even required.
Beyond equipment and duty cycle considerations, defining an EV fleet charging program requires a careful understanding of the local utility's rate schedule. A rate schedule describes the price of power according to the season, day, and hour at which it is consumed, and may include fees for any power consumed above a pre-determined threshold. Upgrading electrical infrastructure to handle larger amounts of power can shift a fleet into a new rate schedule, and some utilities may offer fleet customers discounts on power purchased explicitly for EV charging. These factors contribute to the dynamic nature of EV charging for a business, and developing a charging strategy that takes them all into account can make the difference between a net-benefit and a net-loss to a fleet's EV program.
Managing Usage and Reducing Fleet Costs
Greenlots has developed a range of software solutions to help safely and cost-effectively balance the power demands of electric fleet vehicles, warehouse facilities, and the electric grid. The software provides fleet operators with an optimal charging profile that curtails the cost of charging while ensuring each vehicle has the charge needed to perform its next service shift. If a fleet operator's facility is about to reach its peak energy usage, Greenlots' software will automatically adjust the rate and speed of vehicle charging to avoid hefty peak demand charges.
Greenlots can also further mitigate costs by tapping into a facility's onsite solar and energy storage, if available. As a fleet's EV population continues to expand, Greenlots' data insights empower the facility to identify the optimal level of upgrade required to cost-effectively meet future electricity requirements.
New Solutions to Balance Power Supply and Demand
To mitigate the impact of fleet charging on the grid, Greenlots' software monitors the electricity demand coming from electric vehicle charging at a site or sites. Greenlots' smart charging and optimization solutions can dynamically respond to building load requirements, ensuring that the EV load does not exceed the building capacity while still making it easy for vehicles to charge when they need to.
Smart charging software will help increase grid resiliency, while ensuring that the fleets have access to the reliable and affordable energy needed to power their vehicles.
This demand is controlled by Greenlots' smart charging and optimization tools so that the combined load of EV charging and other systems (e.g. lights, heating/cooling) on a local facility's electrical infrastructure will always be within the equipments' maximum capacity limits. The software can also take signals from the grid to adjust a facility's load. When the grid is at max capacity and at risk of being overloaded, the software can automatically shift vehicle charging times and prioritize charging of vehicles based on range or schedule needs. This reduces the overall impact on the grid, while managing energy and infrastructure costs for both the facility and the utility.
Demonstrating a Successful Balance
Greenlots is demonstrating the benefits of its smart charging and optimization tools through the Volvo LIGHTS project, a multi-year pilot in Southern California where fleet operators—NFI Industries and Dependable Supply Chain Services—will use heavy-duty, battery electric trucks and equipment to move freight between the city's two major ports and warehouses throughout the region. Greenlots is collaborating with the two fleets to manage their electricity demand through its smart charging software by using customized site load management services, as well as helping to coordinate their participation in Southern California Edison's (the local electric utility) demand response program. The lessons and strategies learned through this project will be critical to ramping up fleet electrification, as it enables fleet operators to increase the number of EV chargers it has onsite without performing excessive (and costly) infrastructure upgrades.