News & Media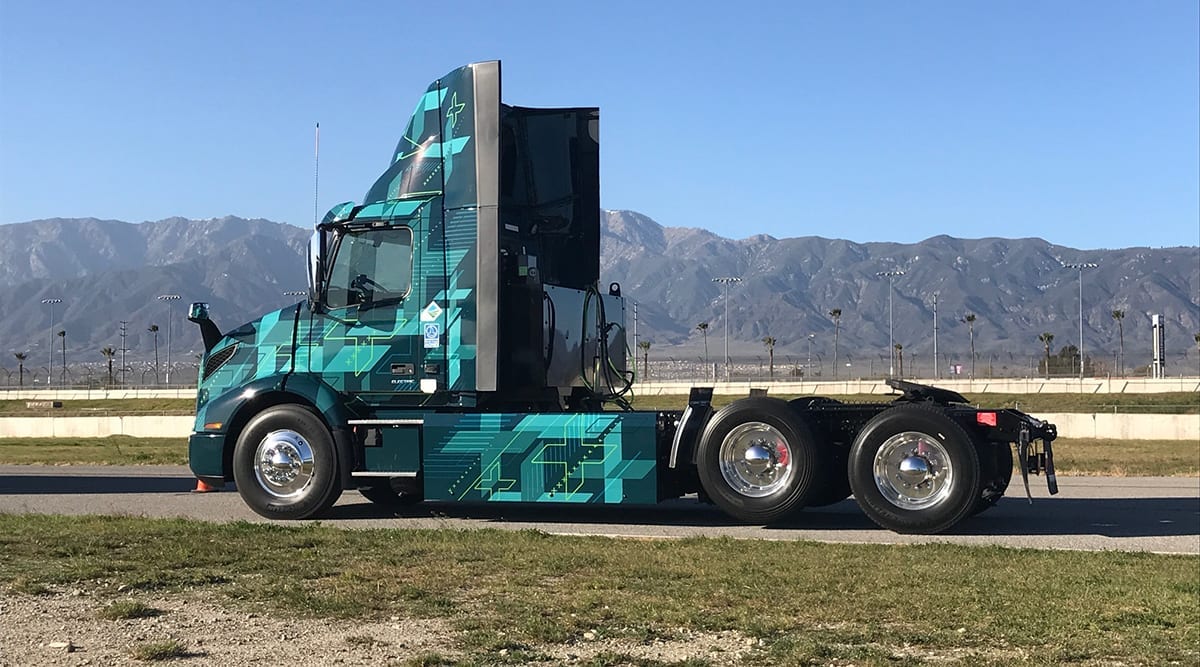 News Story
Electric VNR Models to Hit Streets as VTNA, Partners Accelerate EV Program
Volvo Trucks North America provided the first rides in its forthcoming electric VNR model, and its partners in the Volvo LIGHTS project provided an update on efforts underway to accelerate adoption of electric trucks during a Feb. 11 media event. According to the manufacturer, the first trucks will reach California roads within weeks.
"There are many different alternative energies to fuel trucks with, but I personally believe, and Volvo Groups believes, that electric mobility is the way forward," VNTA President Peter Voorhoeve said during a daylong event that featured presentations from some of the company's partners in the multimillion-dollar Volvo LIGHTS project. LIGHTS stands for Low Impact Green Heavy Transport Solutions project.
Focused specifically on developing electric-power options for heavy-duty applications, the project — which received $44.8 million in funding from the California Air Resources Board in 2018 — is part of California Climate Investments. That initiative aims to invest billions to help reduce greenhouse gas emissions, boost the state's economy and improve public health and the environment. Volvo has contributed $36.7 million to the project, and the other 14 partners have made investments, as well. The project is valued at $90 million.