News & Media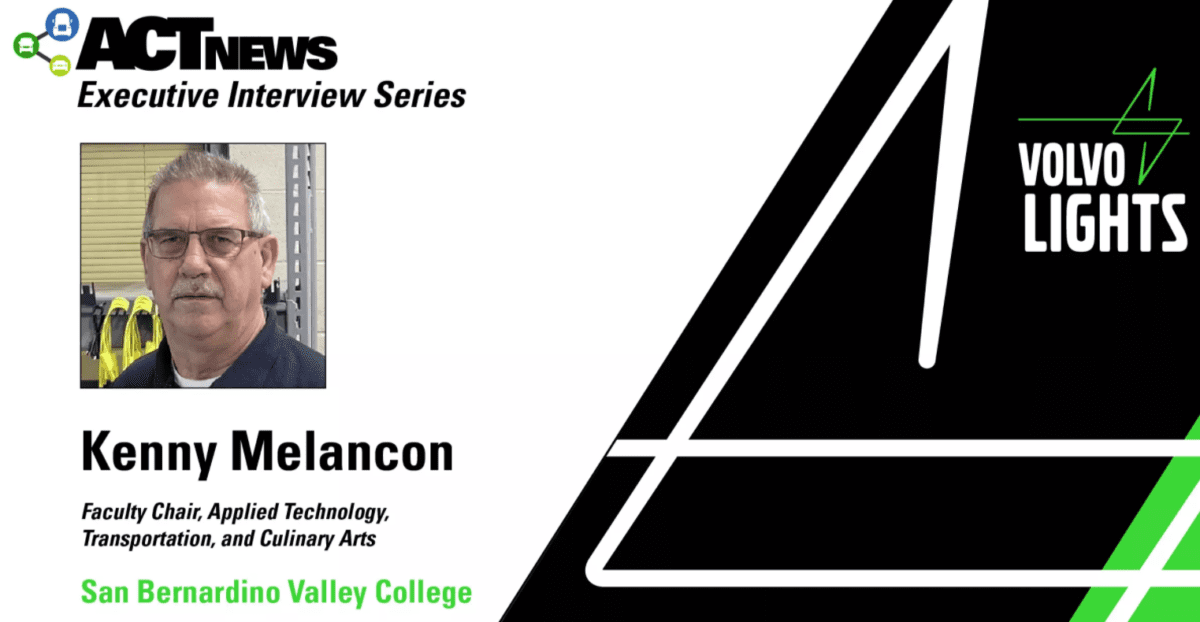 News Story
EXECUTIVE INTERVIEW: Electric Trucks and Volvo LIGHTS are Bringing New Job Opportunities
An ACT News Virtual Executive Interview with Kenny Melancon, faculty chair and associate professor, on how San Bernardino Valley College is preparing students to take advantage of the continually growing job opportunities for battery-electric truck technicians.
The Volvo LIGHTS project in Southern California is a unique partnership among 15 public and private organizations to design a blueprint for the full ecosystem needed to successfully introduce zero-emission battery electric trucks (BEVs) into the market at scale. One Volvo LIGHTS partner, San Bernardino Valley College (SBVC), designed a Heavy/Medium Duty Clean Vehicle Technology certificate program to develop a local workforce of technicians that can provide the service and maintenance support needed long after the initial BEVs have hit the roads.
SBVC's program prepares students for entry-level positions in medium- and heavy-duty advanced clean truck maintenance and field service. Students may also choose to complete additional coursework in the Heavy/Medium Duty Truck Technology Department and earn an Associate Degree. ACT News caught up with Kenny Melancon to learn first-hand how SBVC is preparing a future generation of service technicians to work on BEVs.
ACT News: By partnering with Volvo, SBVC is helping train the technicians of the future on battery-electric truck maintenance. Please share with us how the Heavy/Medium Duty Clean Vehicle Technology coursework came together, and why SBVC decided to participate in Volvo LIGHTS.
Kenny Melancon: SBVC is located within the heart of the Inland Empire, known as a logistics and warehouse distribution hub, where heavy-duty truck transportation supports the industry. The Heavy/Medium Duty Truck Technology program is not just another Career Technical Educational Program (CTE) program. It provides the opportunity for all who want to learn about battery-electric truck technology to start their career or enhance their current work experience. SBVC applied to be a part of the Volvo LIGHTS project in 2018, and we are very grateful that we were approved to participate, as it brought in funding. This has allowed SBVC to expand to incorporate the newer battery-electric technology and offer the workforce training the industry needs.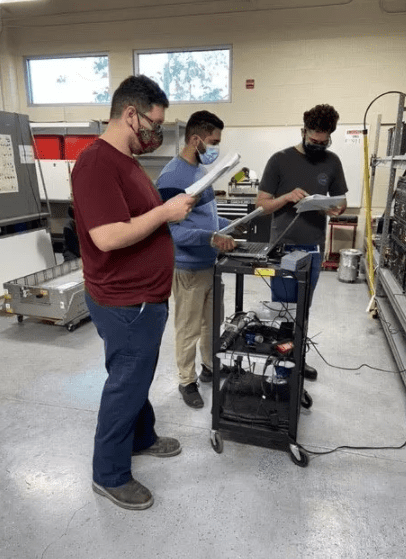 We began designing the program in 2019, offering it for the first time in Fall 2020. We understand that battery-electric trucks are the future, and it is important to train the technicians who will work on them. The certificate program is designed to provide students with the fundamentals of electric vehicle technology, and alternative fuels as it applies to trucks. We teach students about the evolution of EVs, and how it now applies to medium- and heavy-duty trucks. With BEVs, students need to know about voltage and amperage, as well as understand the math behind electricity.
We place a very strong emphasis on safety — it's a top priority in our coursework. The Volvo LIGHTS project has enabled us to purchase equipment for hands-on training, including electric motors and batteries. Students take the motors apart and reassemble them, as well as perform insulation tests and use an oscilloscope to monitor electricity and see how it moves.
The curriculum the students complete for the certificate program consists of eight courses:
Introduction to hybrid and electric vehicle technology
Direct current circuit analysis and DC laboratory (2 separate courses)
Alternating current circuit analysis and AC laboratory (2 separate courses)
Technical calculations
Zero Emission heavy-duty truck
Diesel alternative fuels
The faculty at SBVC is confident the program will grow. We are proud to be supporting local workforce development with this curriculum and look forward to training technicians for the future of the transportation industry.
ACT News: What future success do you see for the students who graduate from this certificate program?
Kenny Melancon: There is a growing demand for technicians who have experience with electric motors, and we think this demand will only continue to accelerate in the coming years based on California's zero-emission truck mandates.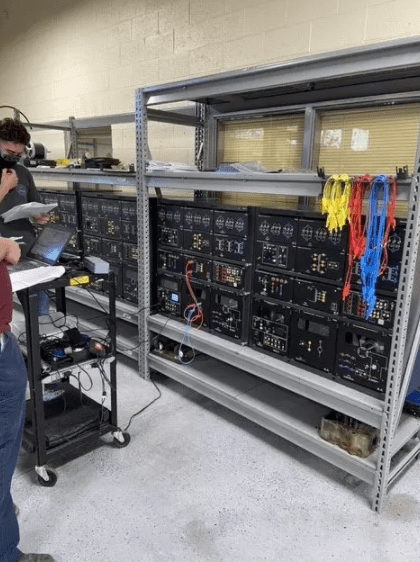 We are on track to have our first five graduates from the Heavy/Medium Clean Vehicle Technology program in May 2021. One student already works for a local transit authority, maintaining CNG buses, and is in line to be trained to handle maintenance for their new battery-electric buses. Another student is employed by TEC Equipment's Fontana truck dealership that is providing maintenance and repair services for the Volvo VNR Electric trucks that are a part of the Volvo LIGHTS project. A third student has job prospects with a large commercial carrier that operates battery-electric heavy duty trucks. The final two are being interviewed by a local dealership that provides maintenance service for Class 8 battery-electric trucks. We expect all of them to be fully employed in the industry by the time they graduate.
We encourage anyone interested in learning the skills needed to work as a technician on BEVs to apply to be a part of the program starting in August 2021.
ACT News: What do the students think about the correlation between moving to more sustainable energy choices as it relates to the environment and the training they are receiving to work on BEVs?
Kenny Melancon: From the perspective of their career path, students are very excited to learn all about the new battery-electric vehicle technology, especially when it comes to the Volvo VNR Electric trucks.
They feel by strengthening their knowledge, they will be in high demand and stand out in the vehicle technician job market.
Overall, students are very accepting of the new electric vehicle technologies. They feel that cleaning up air pollution and tackling climate change will require the mass acceptance of electric vehicles. They are committed to contributing to a better, cleaner environment, and are proud to be a part of this evolution.
ACT News: What are your hopes for the clean transportation sector?
Kenny Melancon: I am hoping for the continued growth of support within the transportation and vehicle industry. Frankly, I have no doubt the support will continue to grow. We need to help everyone understand that this kind of change is good when it comes to the environment. BEV trucks will be the future for local business, and the more educated everyone is about BEVs, the quicker the transition will be to cleaner truck technologies.
ACT News: What is a great piece of career advice you have personally received?
Kenny Melancon: My Dad always told me "Work hard, listen well, and set your goals high." I have embraced this advice from the time I was a young man. Now I give the same advice to all my students. It has always guided me, and I hope it guides my students on their career path.
This article was originally published on ACT News on February 17, 2021.