News & Media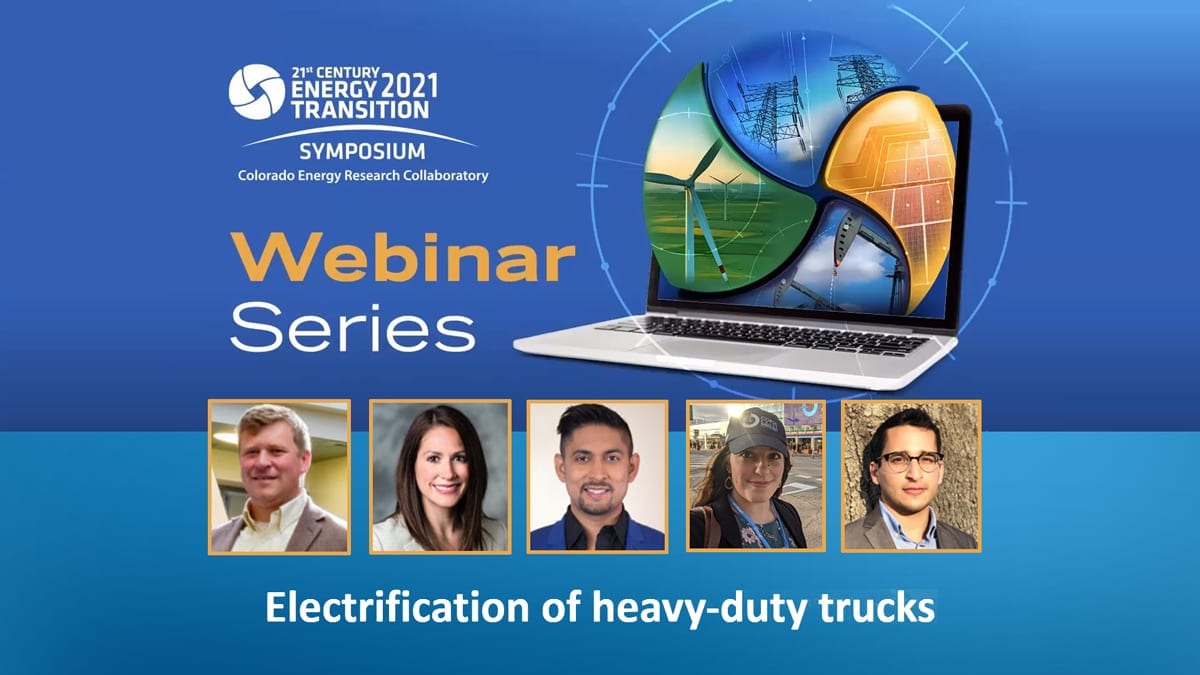 Resource
Recorded Webinar: Electrification of heavy-duty trucks
The Colorado Energy Research Collaboratory and Colorado State University Systems Engineering team's invited Volvo Group North America Advanced Technology Policy Director Aravind Kailas to share an update on the Volvo LIGHTS project at their recent webinar, "Electrification of Heavy-Duty Trucks." Aravind provided an update on the Volvo LIGHTS project, including early lessons learned, and provided his perspective on the future of electric powered trucks for regional goods movement.
Volvo Group was joined by Natalia Swalnick, Sr. Director of EV Programs, Electrification Coalition who discussed her team's Freight and Goods Delivery Electrification pilot program, which is focused on understanding the barriers and potential policy solutions to accelerate fleet electrification. The freight electrification pilot will help create a fleet deployment of medium-duty and/or heavy-duty electric vehicles with the support of public sector stakeholders, utilities, EV-industry OEMs. Electrification Coalition will assess strategies and tactics employed to develop a guidebook for effective, replicable, and scalable freight electrification deployment.
Jessie Lund, Senior Associate, Rocky Mountain Institute provided insight into four guidance reports her organization published in partnership with the North American Council for Freight Efficiency on electric trucks: 1) Electric Trucks: Where They Make Sense; 2) Medium-Duty Electric Trucks: Cost of Ownership; 3) Charging Infrastructure For Electric Trucks; 4) Viable Class 7 & 8 Electric, Hybrid & Alternative Fuel Tractors. Building on these learnings and their extensive work on regional haul, RMI has discovered that regional trucking operations are well suited to be early adopters of electric trucks.
Click here to watch the webinar recording video and visit the Colorado Energy Research Collaboratory Symposium website at cercsymposium.org to learn about other upcoming clean technology webinars.