News & Media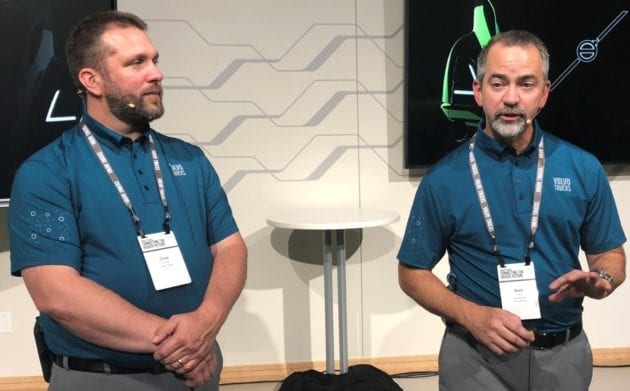 News Story
VNR Electric to make California greener
Southern California will soon see the deployment of electric rigs, produced by Volvo Trucks North America in partnership with 15 stakeholders, with some of the funding coming from the California Air Resources Board.
The first Volvo VNR Electric regional haul tractor was unveiled in September at a media event at Volvo's New River Valley facility in Dublin, Va., where all Volvo trucks sold in North America are built.
Volvo plans to deliver five trucks by the end of this year, and another 18 by April 2020 under the Low Impact Green Heavy Transport Solutions project, also known as Volvo LIGHTS.
The platform for the VNR Electric driveline is based on technology used in the Volvo FE Electric trucks, which is currently available in Europe. Commercial production of the vehicle will start by the end of 2020, said Brett Pope, director of electric vehicles at Volvo Trucks North America.