News & Media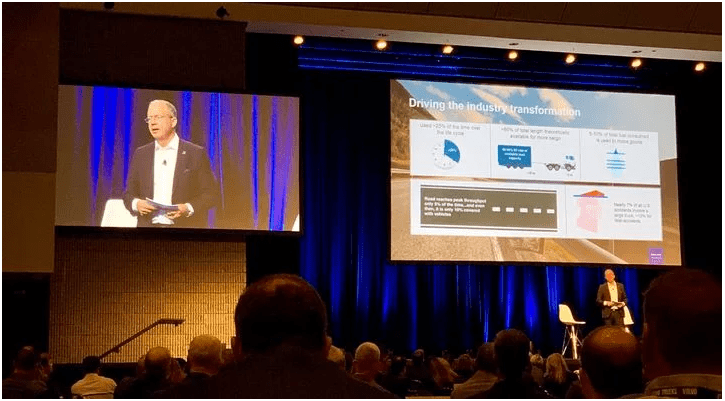 News Story
Volvo Chief: Technology Driving an Industry in Transition
Electrification, autonomous trucks, and connectivity are transforming the trucking industry said Martin Lundstedt, President and CEO of the Volvo Group. He explored these topics addressing a crowd of trucking industry suppliers at the Heavy Duty Manufacturers Association's lunch briefing during the North American Commercial Vehicle Show in Atlanta Oct. 29.
With 8 billion people projected to be living in an increasingly digital world by 2030, he said, "With that population that means that transportation needs will continue to grow and increase, both goods and people – but it needs to be considerably more sustainable," in order to leave the world in good shape for future generations.
"In Volvo, what we are going for is safety, that should continue to be the main priority," he said – but at the same time, obviously new technologies offer great potential for more efficiency and productivity.