News & Media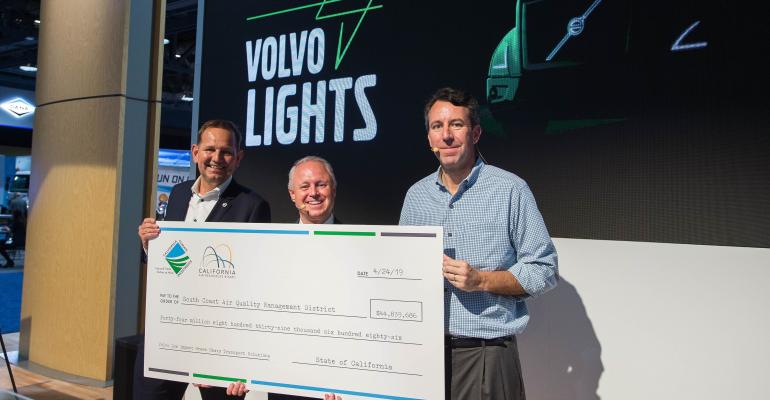 Press Release
Volvo LIGHTS Project Check Presented at ACT Expo 2019
"Volvo LIGHTS will enable us to truly demonstrate the benefits of working with an interconnected team of fleets, private electric infrastructure companies, governmental agencies and other stakeholders to help achieve valuable real-life insights to introduce and scale fully electric transport solutions on a broad basis," said Peter Voorhoeve, president of Volvo Trucks North America.
"We look forward to spearheading our part of this end-to-end project to help the industry and society develop viable electromobility solutions in support of a more sustainable future."
The Volvo LIGHTS project is a partnership among the Volvo Group, South Coast AQMD and industry leaders in transportation and electrical charging infrastructure. The project will demonstrate the ability of battery electric vehicles to improve freight and warehouse efficiencies, reduce emissions and improve air quality.
As part of the project, Volvo Trucks will introduce all-electric Volvo VNR regional-haul demonstrators in California later this year, with vehicle sales planned to begin in 2020.