News & Media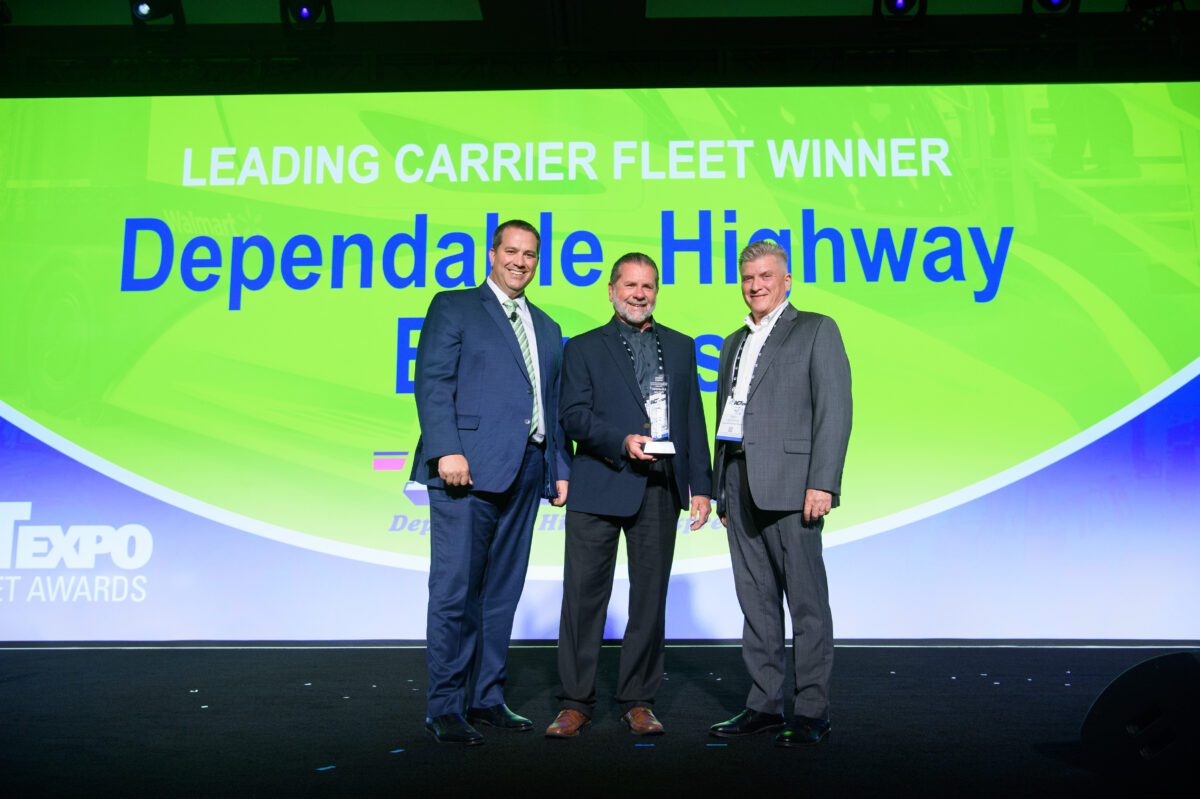 News Story
Volvo LIGHTS Project Partner Dependable Highway Express Wins ACT Expo Fleet Award for Leading Carrier
Organizers of the Advanced Clean Transportation (ACT) Expo, North America's largest advanced transportation technology and clean fleet event, announced the winners of its 2022 ACT Expo Fleet Awards on May 10 and 11 at the Long Beach Convention Center in Southern California.
Dependable Highway Express (DHE) was named the 2022 Act Expo Leading Carrier winner. Troy Musgrave, director of process improvement, and Joe Finney, chief operating officer, accepted the award for DHE. The ACT Expo Fleet Awards are the ultimate recognition of fleets and individuals who show true leadership in sustainable transportation — having shown a demonstrated commitment and success to using cleaner technologies to lower emissions from their fleet operations, and to increasing their use of domestically produced low carbon fuels. More than 140 fleets from across North America were nominated among eight categories.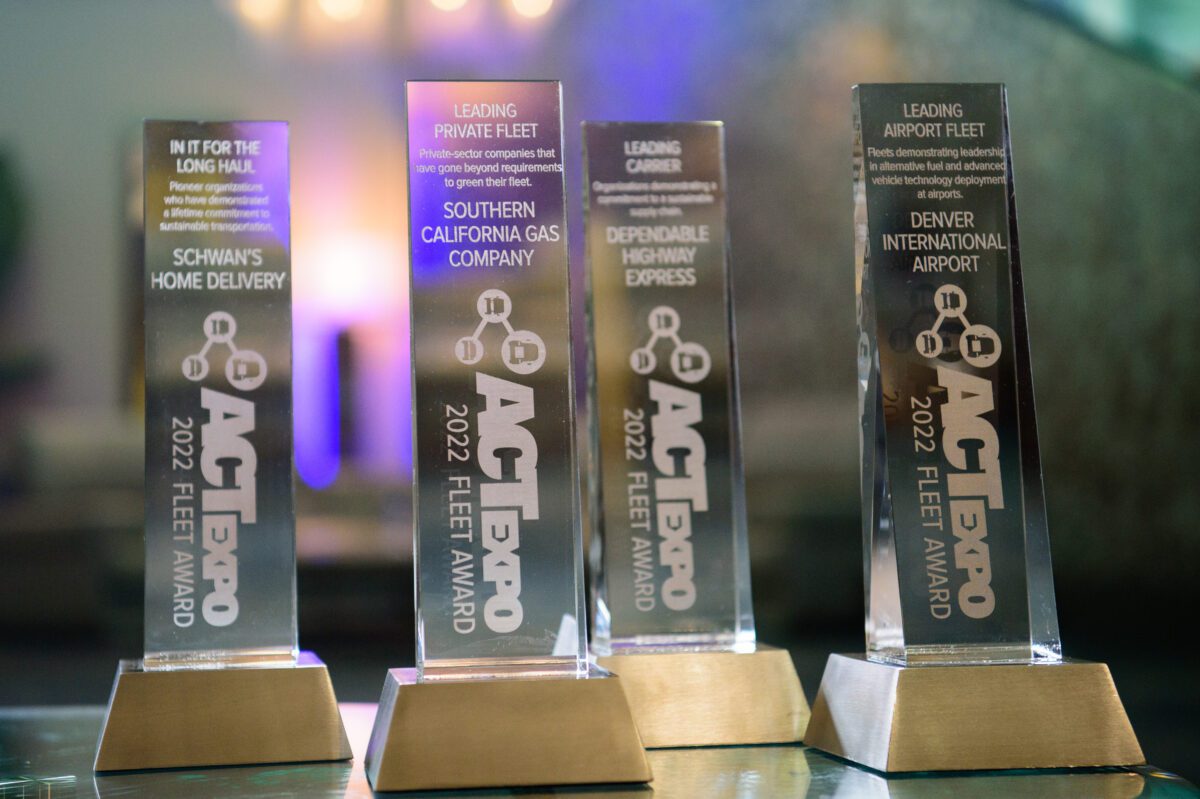 The Leading Carrier award is presented to organizations demonstrating a commitment to a sustainable supply chain. DHE has continued to lead in zero-emission freight transport with growing investments at its Ontario, California distribution facility including: two battery-electric tractors, 10 battery-electric box trucks, and 14 electric forklifts. To power its fleet of electric vehicles and its Ontario building, DHE has installed more than 2,300 solar panels that generate 1.29 GWh of renewable electricity annually.
"The annual ACT Expo Fleet Awards are such a great showcase of the hard work and dedication being put in by so many of our nation's most progressive and sustainable fleets, and a fantastic way to recognize these leaders and the important work they are doing to drive the market for clean fuels and technology forward," said Erik Neandross, CEO at Gladstein, Neandross & Associates (GNA), a clean transportation firm and energy consulting firm and the host of ACT Expo. "We had a record-breaking number of submissions this year and it was difficult to choose just one winner per category given the impressive initiatives we saw from each nominee."
To learn more about DHE, visit www.godependable.com. To learn more about ACT Expo, visit www.actexpo.com.