News & Media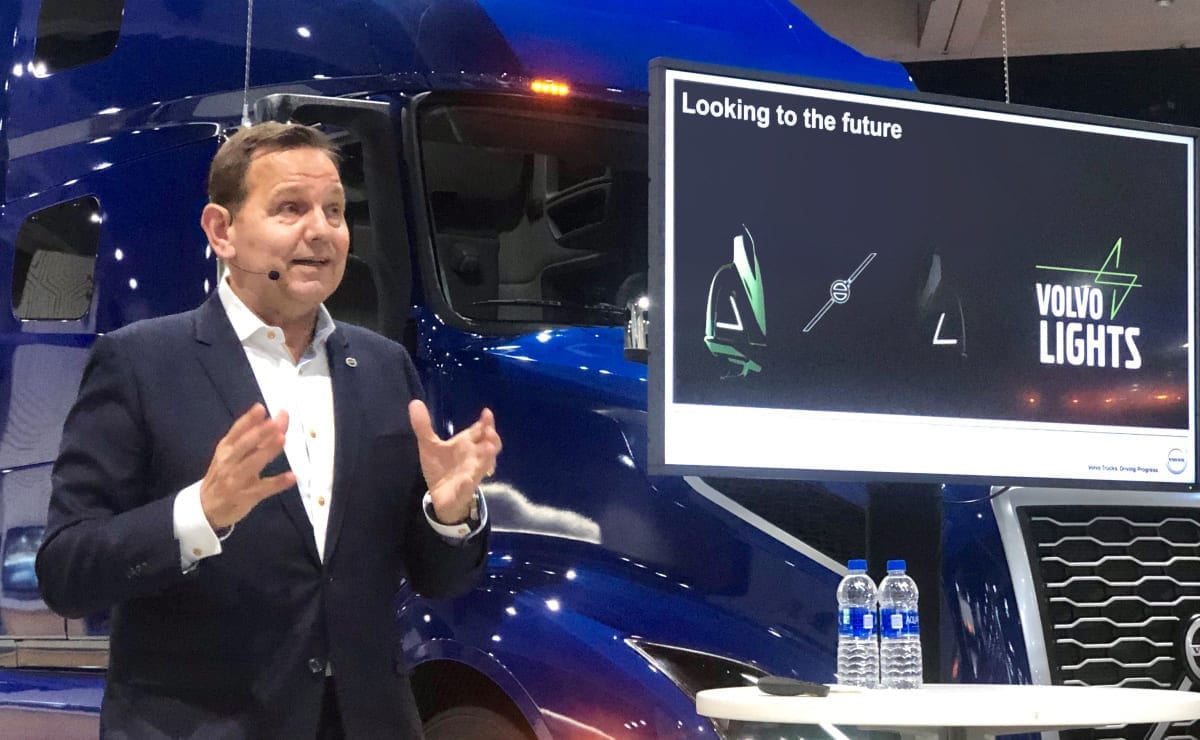 News Story
Volvo to Sell Electric Class 8 Truck in the U.S. by End of 2020
The battery-electric version of Volvo Trucks North America's VNR Class 8 regional hauler— dubbed the EVNR— is now slated "to go on sale at the end of 2020," announced Peter Voorhoeve, the OEM's president, at an Oct. 6 press conference at the American Trucking Associations' annual Management Conference and Exhibition in San Diego.
"The future," he said, "is happening today." Voorhoeve said the EVNR launch will follow the company's ongoing testing of battery-electric trucks with two California-based fleets as part of the Volvo Low Impact Green Heavy Transport Solutions (Volvo Lights) development program it's conducting with California's South Coast Air Quality Management District and over a dozen industry partners.
Most of the funding for the $90 million project is coming from the California Air Resources Board with about $4 million also coming from the SCAQMD.