News & Media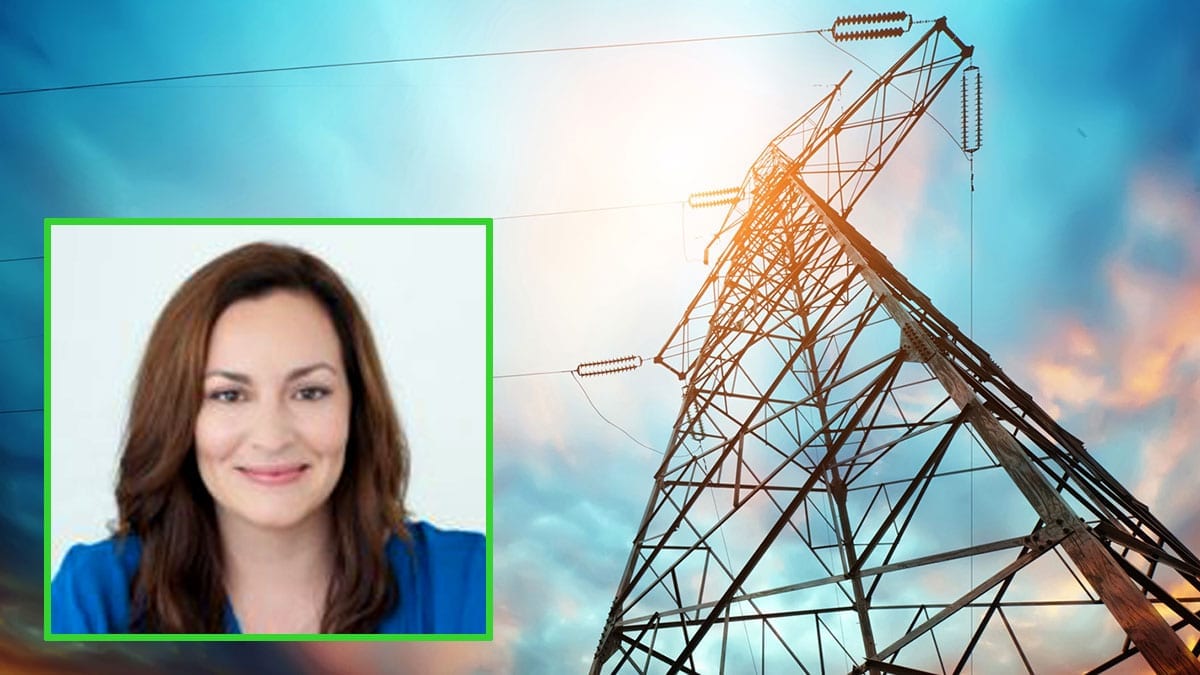 News Story
Executive Interview: Southern California Edison Charging Forward with Transportation Electrification
Katie Sloan
Current Job Title: Director, eMobility, Building Electrification, and Customer Service Governance
Years at Southern California Edison (SCE): 14 years
Years in Industry: 17 years
Hometown: N/A – Father was in the Marine Corp, moved every 3-4- years growing up – I like to say that I grew up in America
Current Town: Arcadia, California
Alma Mater(s): New Mexico State University – Graduate and undergraduate degrees
Southern California Edison (SCE) is widely recognized as one of the nation's most forward-thinking utilities in terms of its commitment to accelerating the clean energy economy and vehicle electrification. What steps is SCE taking to accelerate vehicle electrification in the medium- and heavy-duty transportation sector?
SCE is fully committed to supporting vehicle electrification across all sectors—including medium- and heavy-duty (MDHD) vehicles. SCE recently released its Pathway 2045 whitepaper outlining the steps California must take to reach carbon neutrality by 2045. A key component of this pathway is for two-thirds of medium-duty vehicles, 40% of heavy-duty vehicles, and nearly all transit buses to be electric by 2045.
In support of this goal, SCE launched its Charge Ready Transport program in May 2019. This program is a 5-year, $350M program seeking to electrify 870 sites that support nearly 8,500 vehicles. It is the largest program of its kind in the nation and helps customers overcome one of the biggest barriers to electrification—upfront infrastructure costs. Through this program, SCE installs free make-ready infrastructure on both the utility- and customer-side of the meter. The program also provides charging equipment rebates to qualifying sectors.
In addition to Charge Ready Transport, SCE is performing detailed grid assessments that study the impact of MDHD electrification. These grid assessments help SCE proactively identify sections of the grid that may need to be upgraded in anticipation of the load from high-power MDHD vehicle charging.
SCE's Charge Ready Transport Program is the largest program of its kind in the nation.
Lastly, SCE maintains a Transportation Electrification (TE) Advisory Team that provides advice and guidance to customers who are looking to electrify their fleets—even if they are not participating in Charge Ready Transport. SCE believes transportation electrification has the power to transform life in our communities and we will do everything we can to support it.
Can you share details on some of the most exciting medium- and heavy-duty fleet electrification projects taking place in your service territory?
SCE's service area is leading the nation in medium- and heavy-duty fleet electrification projects. There are numerous exciting projects happening both in and out of our Charge Ready Transport program. We are a partner in the Volvo LIGHTS initiative, working with the Volvo LIGHTS team to future proof the infrastructure needs for customer sites. This includes installing MDHD charging infrastructure at 5 sites in our territory and plans to demonstrate the feasibility of electric freight movement in our region. In addition, SCE is developing a grid impact assessment and strategies to ensure reliable power to commercial fleet operators.
We're also working with many transit agencies as they seek to meet California's Innovative Clean Transit regulation and be 100% zero-emission by 2040.
Additionally, we're very excited about the work we're doing with several schools in our territory. Schools are receiving grants to buy buses, but often don't have the funds for the charging infrastructure. Through our infrastructure program, they're able to electrify a portion of their bus fleets with little to no cost. We're even working on a vehicle-to-grid (V2G) pilot with one school. The goal of this pilot is to show that not only can electric school buses reduce greenhouse gas (GHG) emissions, they can also provide redundancy on the grid and a revenue stream for schools.
What advice do you have for fleet operators who are interested in participating in a utility's electrification program, like SCE's Charge Ready Transport program? At what stage of the planning process should they connect with their local utility?
SCE cannot stress how important it is for customers to engage with their utility as early as possible.
SCE cannot stress how important it is for customers to engage with their utility as early as possible. Even if a customer in SCE's area has no concrete plans to electrify, but they want to learn more about how they would do it, they should reach out to us. This allows us to give the customer early information about what it takes to participate in one of our programs and results in a much smoother application process when they are ready to apply. We have staff that will walk through every step of the application process and guide their decision-making.
Another piece of advice is that our customers should engage with us on all electrification projects –inside or outside our sponsored programs. This allows the customer to gain valuable advice and enables us to better understand the impacts on the grid.
Your team at SCE is leading the charge for transportation electrification. What fuels this drive?
Our team draws inspiration from the work of the late SCE President Ron Nichols, who passed away in June 2019. Ron was a tireless advocate for electric transportation. He worked very hard to bring together organizations and other utilities, both in California and regionally, because he felt we should be leading the effort to clean up the air and address climate change.
My team takes that mission very seriously. We have this target of 7 million electric vehicles in California by 2030—that's 10 years away—and by having that target, that North Star, we'll be able to get the best and brightest people focused on those barriers. I have faith that even though it will be complicated and difficult, we'll be able to do it.
Given the rapid advancements taking place in the sustainable transportation space, having an executive leadership team that brings a diverse range of perspectives is critical. Can you share ways that SCE's Women's Roundtable—which focuses on professional development opportunities for women at SCE—is helping the organization build a diverse management team and foster innovation throughout the organization?
SCE's Women's Roundtable is our longest running Business Resource Groups (BRG) with over 40 years of history. We actively drive improvements in our workforce (people), workplace (environment), and marketplace (community). One important way that SCE's Women's Roundtable prepares employees for management is through board leadership. Those who choose to serve as a board member of Women's Roundtable will develop their leadership skills by contributing to the strategy and operations of the organization. Other examples include:
Actively work to expand the company and industry knowledgebase through communications tools which aim to improve the business, financial, and strategic acumen of our members by providing an open forum for members to engage with Executive Leadership and subject matter experts on topics related to our business, finance, and strategy. This includes a debrief of our quarterly financials update with our chief financial officer.
Understanding the employee experience including focus groups that provide feedback to our Diversity and Inclusion team.
Creating access to Edison International board leadership through our Journey Down the Boardwalk event, which features our female board members in conversation. Our last topic was on Environmental, Social, & Governance.
Partnering with human resources on equal pay and succession planning.
What other leadership roles do you hold in the community and/or what volunteer efforts do you support?
I am very active in the community, having served on boards of the Pasadena Junior Chamber of Commerce and the Pasadena YWCA earlier in the decade.I was honored to be named one of the "40 under 40" people to watch by Pasadena Magazine and a Woman of Achievement by the San Gabriel Valley YWCA for my work at SCE and non-profits. Currently I serve on the board of CALSTART, with the mission to build a high-tech clean-transportation industry that creates jobs, cuts air pollution and oil imports, and curbs climate change. I also serve on the board of Beyond the Block, a non-profit focused on expanding global awareness and increasing intellectual curiosity of at-risk youth.
This work with non-profits has taught me the value of community engagement and the ability to influence people through means other than traditional business reporting structures, both of which are helpful as we embark on market transformation through transportation electrification.
What advice would you offer to young professionals interested in pursuing a similar career path in eMobility?
Do your research – I am always impressed by candidates who have a good understanding of what our company does and how it aligns with their personal and professional goals.
Be willing to try new things – even if you don't have a background in a certain functional role or subject matter area, take on assignments or projects to learn. Transportation electrification is a new and growing area. There are a lot of opportunities to make your mark if you are willing to put the work in.